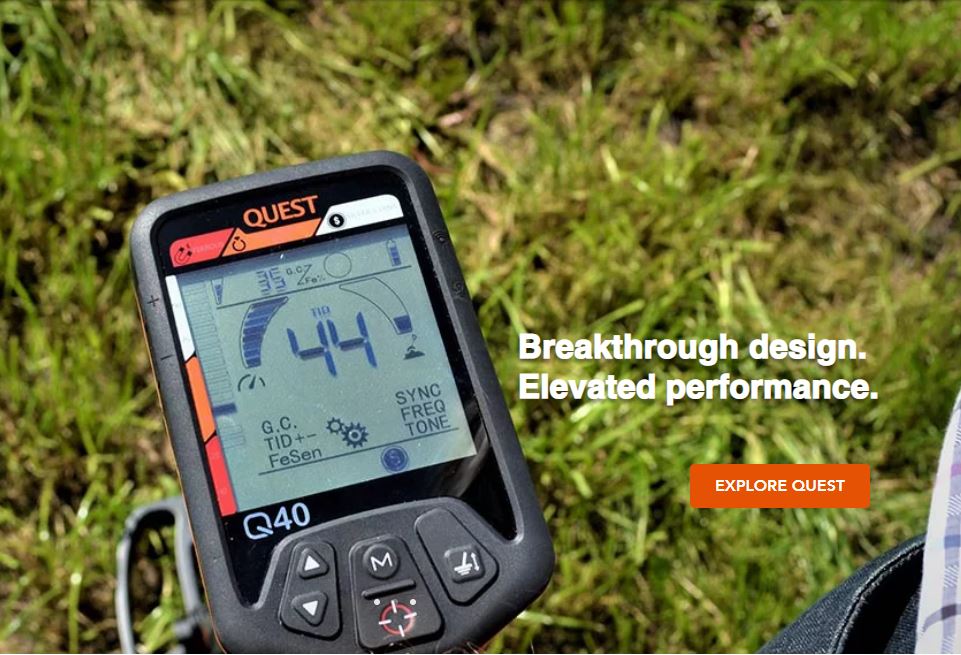 THE ALL NEW QUEST PRO METAL DETECTOR !!
It's Finally Here and Available in Australia! (Local Stock and Distributor)
Yes Fellow Treasure Hunters the long awaited and eagerly anticipated
QUEST PRO Series Full Sized + Incredibly Featured (fully Water-Proof)
Powerful Depth Metal Detector is finally here!
Made by Quest Products USA we are now the Australian Distributor
for this very special product. With this great device you an easily find
GOLD RINGS, Jewellery, Coins and so many other Treasures and
Valuables from Parks, Showgrounds, Old Vintage Sites, and being
Fully Waterproof you can even Detect Underwater at the Beach
or along River banks where people lose their Jewellery!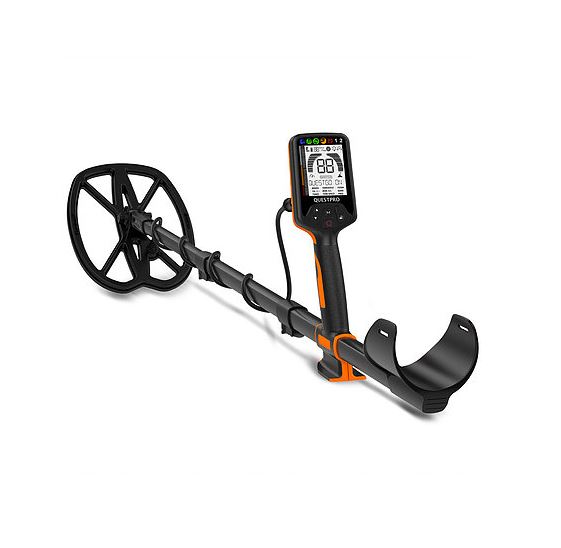 BEAUTIFULLY BALANCED FOR PERFECT ERGONOMICS


With it's fantastic Powerful, light-weight design, QUEST PRO

Metal Detector is easy to
manoeuvre and shaped so you can easily

hunt for Modern Coins, Antique Coins, valuables from
Colonial Sites,

Ship-Wrecks, Jewels, Gold, Silver and many more highly sought

after items which
have washed up on the shore of many oceans

around the world. Often Coins dating back to
1500's have

been found along the shoreline with this Metal Detector.
The Quest PRO Ultimate Series

Metal Detector is Packed Full of
Top of the Range Features:

Multi-Frequency 5kHz, 13kHz, 21kHz selectable
Fully Waterproof, submersible to 5m (16 ft)
Deep Finding Detector up to 14 Inches Depth !!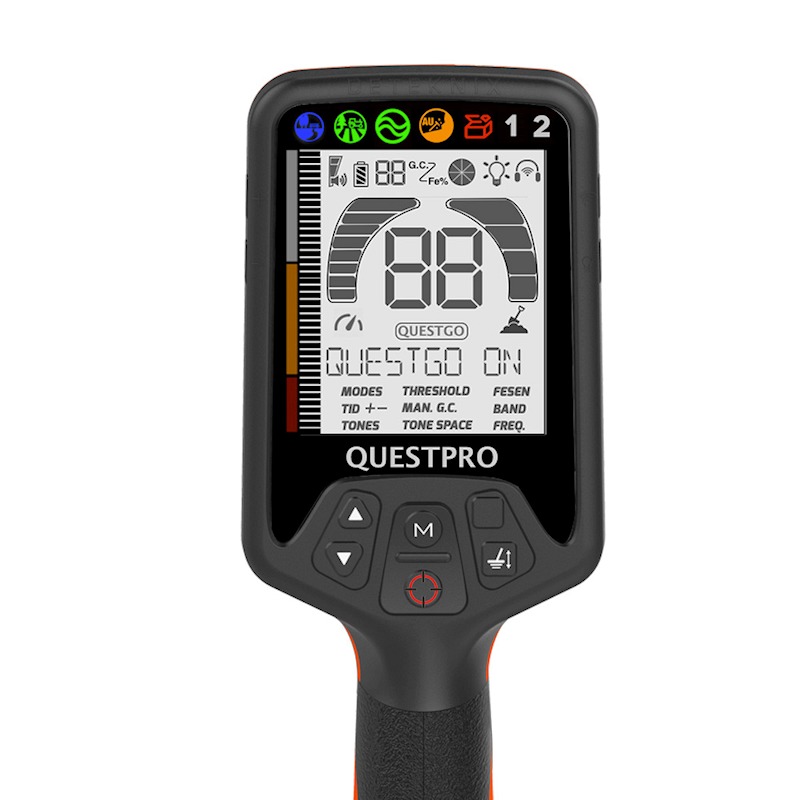 Bonus Additional Items in Package Deal:


Wireless Headphones Included in Package
Pouch for Finds and Pin Pointer, Digging Tools
Extra Items withn the Package Also:


Extra Coils Included:


11" x 9" Raptor S Turbo DD Coil for Broad Scan Parks and Beaches
9.5" x 5.5" Blade S Turbo DD Coil (For Finding Targets in Trash Areas)
High Technology Features:


In-Built rechargeable Lithium Ion Battery
Wireless Headphones Included in Package
Comes with FREE App for Geo Tracking your detecting
40 Points of Discrimination with Notch-out
Iron Mask, Selectable Sounds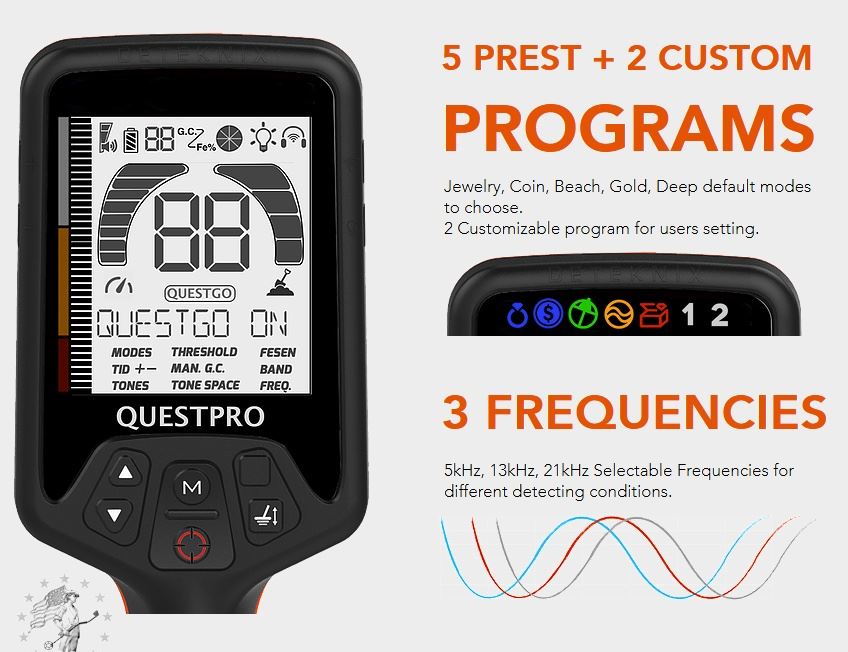 And soo many more Awesome, Incredible features, Too Many to list here!!
This Metal Detector has capabilities and features beyond many very
known Brand Names at half the price of similar featured detectors.
Wave it around on the beach or ocean floor, underwater and if any
Gold, Silver or Coins are found it will Beep and Vibrate to alert you!
Also showing Target ID and back-light Display for extra information
So Many Treasures have already been discovered with this
Professional Metal Detector. The Next Big Craze this Summer
will be Underwater Treasure Quests!

Make your days at the Parks and Beaches this Holiday Season
Much more Fun and Interesting for the whole Family!
Maybe you'll even find Treasures worth Thousands of Dollars!
Get your QUEST PRO METAL DETECTOR TODAY!